Innovating Education
Efficient and easy running of a school is a real challenge for all administrative staff. The user-friendly, versatile, futuristic and fully customizable nature of E-Luper makes it enchanting to school administrators, Teachers and parents.
Data Visualisation

Thoughtfully designed Analytics Dashboards provide you with easy interpretation of complex data of your esteemed institution

Security

Part of the Digital Communications strategy, E-Luper provides 24x7 access to pre identified information to different types of users via secure data route

Out of the Box Flexibility

Our experts have studied in detail all types of School Operations and designed a module which comprises all the daily work load of school.
About E-Luper:

Every Bit Of School Management On Your Tips.
It will allow user not only to manage Student Record, but it will also offer special panel for Parent as well as Teachers. With the help of E Luper, user can generate various kind of financial reports. E-Luper will help user to check the attendance of student, Fee Records, Transport Facility overview, Exam records, Stock management, 5 types of homework, Notes, Leave approval and many more. These features plays important role in school management and E-Luper sort them in the most effective approach.
Read More
E-Luper Features
Online & Manual Fee Support

E-Luper Supports Online & Manual Fee Method with 4 Type Of Fee Configurations

Dedicated Apps & Web Panel

E-Luper Offer Dedicated Apps & Web Panel For Administartors, Teachers & Parents.

One Click Data Export

E-Luper Offers One click Data Export in Excel & PDF Format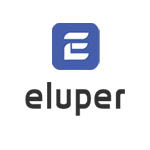 SCHOOL ERP
"A cloud based School Management system to orchesterate and automate all your school management function while providing a range of solutions to cater the students."
Pricing
School ERP at the best price in the market and the option. It also allows user choose the optimum subscription for your school as per your requirement. We are working in the Schools for schools to save their valuble time to curate students future.
Starts From Rs. 11000/-*

Student & Staff Management

Attendance, Homework, Notes

MCQ Test, Assignment, Messaging

Health Profile & Student Rating

NCERT Study Video Library

Online Class Schedule Management

Time Table, Notice Board, Timeline

Automated Admission Form, Student & Staff ID Card Design

Automated Character Certificate, Transfer Certificate, School Leaving Certificate

Examination Management

Automated Student Exam Rank Data

Automated Student Report Card

Exam Data Export (Subject wise , Exam wise, Annual & Rank Record)

Get A Quote

Starts From 13000/-*

All Option In Basic Module

Transport Route Management

Transport Route Data Export & Graphs

School Bus Tracking Integrated By Google Maps

School Fee Management

Supporting Online & Manual Fee Methods

Four Type Of Fee Configuration

Pending Fee Calculation

Fee Data Export With Various Reports

Dedicated Student Fee Profile

Annual Fee Graph

Income & Expense Management

Income & Expense Data Export

Staff Salary Management

Staff Salary Data Export

Get A Quote

Starts From 15000/-*

All Option in Basic Module

All Option In Intermediate Module

Stock Management

Supporting Consumable & Non-Consuamble Stock

Stock Invoice Management

Various Stock Reports

Stock Register Data Export

Stock Invoice Register Data Export

Library Management

Add & Manage Books

Dedicated Student Library Profile

Various Library Reports

Library Book Record Data Export

Library Issue Record Data Export

Get A Quote
* E-Luper Subscription Pricing is Depend on Your School Student Count.